56mm Buttons / Clothing Magnet / MATTE
This is the 56mm matte, soft-touch button with a clothing magnet on the back. This button can be attached without a needle so you don´t have to poke a small hole in your clothes.
Metal button
Clothing magnet
Soft-Touch / Matte finish
4-color print
This button is also available in glossy: 56mm Buttons / Clothing Magnet
CAUTION: Magnets can affect the function of pacemakers and implanted heart defibrillators. If you wear such devices, make sure you keep enough distance. Magnets are not toys! Make sure that the magnets do not get into the hands of children.
TEMPLATES FOR 56MM BUTTONS:
Our free templates will help you design your buttons & magnets. In each file you will find a template for InDesign, Illustrator, Photoshop and also a PDF.
You can download them here:
The templates for other shapes and sizes are available for download here: TEMPLATES. You can also try our free and easy-to-use buttondesigner.
We will check your artwork to make sure it has the proper image resolution and size. If your artwork looks good, we'll begin production. If changes are needed, you will receive an email from us within 1 business day.
Custom buttons with your artwork – dailybuttons


FAST DELIVERY (Express/Messenger/Standard)

LOW PRICES (Quantity discount)

FSC-CERTIFIED PAPER

HIGHEST PRINT QUALITY

ECO FRIENDLY BUTTONS (Biobuttons)

NO MINIMUM ORDER QUANTITY

PACKAGING / BUTTONSETS
Any questions?
We are happy to answer your questions about buttons, order, design templates, etc.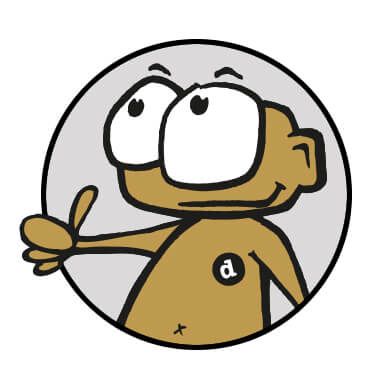 Discover more:
1. 44x68mm Buttons / Clothing Magnet
2. 56mm Buttons / Clothing Magnet
3. 44mm Buttons / Clothing Magnet / MATTE
4. 44x68mm Buttons / Oval / Clothing Magnet / MATTE