Clothing Magnet (double)
This double clothing magnet is made for use with larger buttons starting from 44mm. You can attach your buttons without leaving a hole in your clothes. Clothing magnets have excellent magnetic strength and are designed especially for clothes with no risk of damage or punctures. For an attachment that leaves no traces behind. This magnet is perfect for people who are afraid of needles;-) WARNING: This product contains only the magnet and not the shown buttons.
Strong magnet with counter plate
Fixing without holes
Suitable for many button sizes
Double magnets are available for the following button sizes: 44mm, 56mm, 40x40mm, 44x68mm, 44x68mm oval, 75mm. Clothing magnets are a perfect alternative so you will never damage your clothes again.
CAUTION: Magnets can affect the function of pacemakers and implanted heart defibrillators. If you wear such devices, make sure you keep enough distance. Magnets are not toys! Make sure that the magnets do not get into the hands of children.
Custom buttons with your artwork – dailybuttons


FAST DELIVERY (Express/Messenger/Standard)

LOW PRICES (Quantity discount)

FSC-CERTIFIED PAPER

HIGHEST PRINT QUALITY

ECO FRIENDLY BUTTONS (Biobuttons)

NO MINIMUM ORDER QUANTITY

PACKAGING / BUTTONSETS
Any questions?
We are happy to answer your questions about buttons, order, design templates, etc.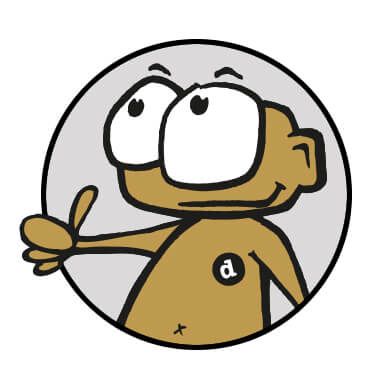 Discover more:
1. 44x68mm Buttons / Clothing Magnet
2. 56mm Buttons / Clothing Magnet
3. 44x68mm / Oval / Clothing Magnet
4. 56mm Buttons / Clothing Magnet / MATTE
5. 44x68mm Buttons / Oval / Clothing Magnet / MATTE
6. 40x40mm Buttons/ Nametags / Clothing Magnet
7. 40x40mm Buttons / Magnet