Circle Cutter
Our circle cutter makes cutting out circular designs a breeze. You can use it to precisely cut templates for 25mm, 37mm, 56mm and even 75mm buttons. Depending on the thickness of the paper, you can also cut multiple graphics at once. And thanks to the included metal cutting plate, your table won't get scratched. In addition, the large rotary knob offers a lot of convenience when cutting the graphics for your buttons.
By the way, the change of the different sizes is very easy due to the quick release.
The cutter comes with two interchangeable plastic centering templates, pre-cut for 25mm button graphics. After centering, you simply press down the black crank and turn it once in a circle – Done! The centering template is pre-cut for 25mm buttons. Another one is additionally in the package.
The circle cutter is completely made of metal and therefore durable, stable and (almost) indestructible.
By the way, our punches are sold with a 10-year warranty. So you're not taking a risk. Because we only sell quality buttonmachines that are made in the USA by our wholesaler.
Buttons bestellen bei dailybuttons – Deine Vorteile:
FAST DELIVERY (Express/Messenger/Standard)
LOW PRICES (Quantity discount)
PRODUCTIONS WITH 100% ECO-ELECTRICITY
FSC-CERTIFIED PAPER
HIGHEST PRINT QUALITY
NO MINIMUM ORDER QUANTITY
PACKAGING / BUTTONSETS
Any questions?
We are happy to answer your questions about buttons, order, design templates, etc.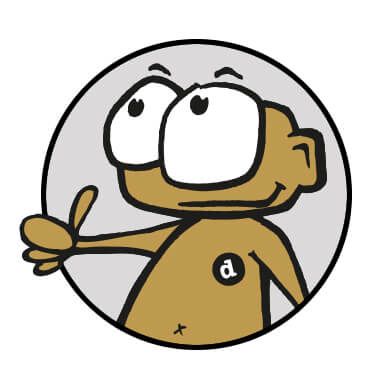 Discover more:
1. Circle Cutter 25mm
2. 500 x Buttonparts 25mm
3. Buttonmaschinen, Papierstanzen & Buttonrohlinge
4. Buttonmaschinen
5. 25mm Buttons mit Magnet / NEON