Here you can download our templates for all button sizes as a zip file. Just click on the desired button to start the download. In each file, you will find templates for InDesign, Illustrator, Photoshop, and a PDF.

Round Buttons

Round Buttons

Rectangular

Oval Buttons

Buttonsets
Button Templates
We accept all common graphic formats for MAC and PC.
Good: AI, PSD, INDD, PDF, EPS, TIFF, JPG …
Bad: Word, Corel, PowerPoint, BMP ….
The templates for your buttons should be at least 300dpi (better: 600dpi) and must be in CMYK. Please don´t send us any 72dpi pictures. We also need about 1cm bleed.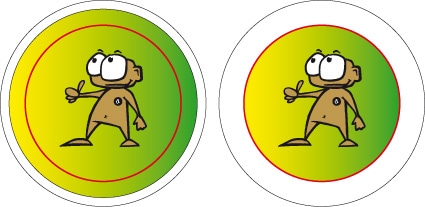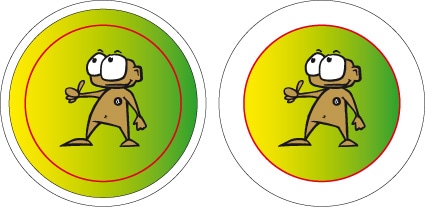 This is a button template with bleed (left) and without (right). The bleed is required for the side of the button. The red circle shows the visible area of the button.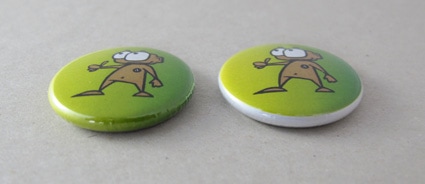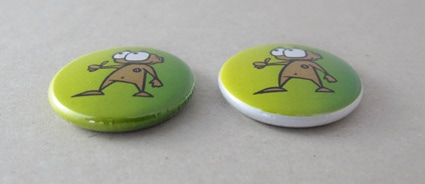 In the picture above, you can see the result. In general, the buttons look better when the artwork runs over the edge.
Files
We accept the following file formats up to max. 10MB:
AI, PSD, INDD, PDF, JPG, ZIP, RAR, TIF, PNG, JPEG, GIF, EPS, BMP
If there's a problem with your upload, please email the file(s).
Some Tips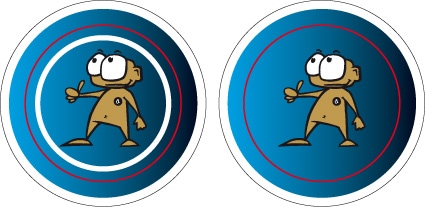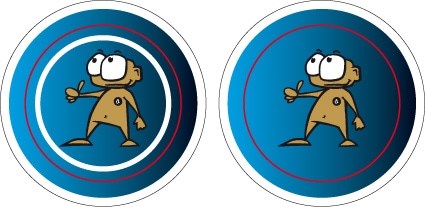 Our buttons are all handmade so we control the entire manufacturing process, but the punches and button machines operate with a slight tolerance.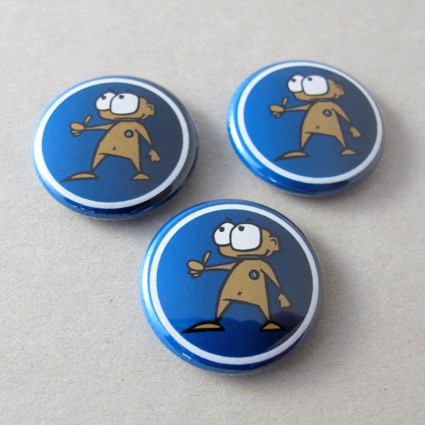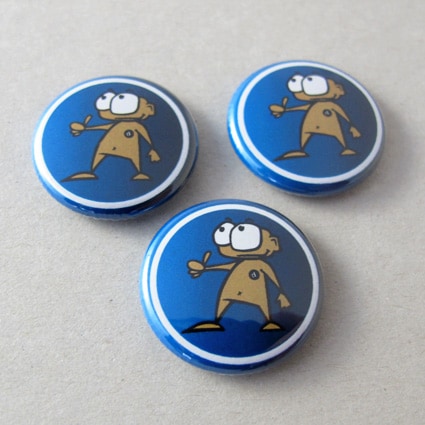 If you set a circle or similar very close to the edge, then some buttons may look slightly shifted (see above).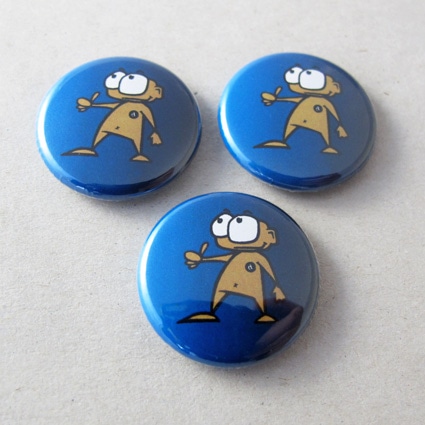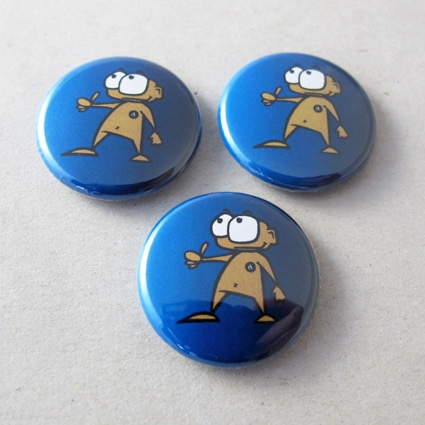 In this picture, without the white circle, all buttons look great (same tolerance).
Buttonsets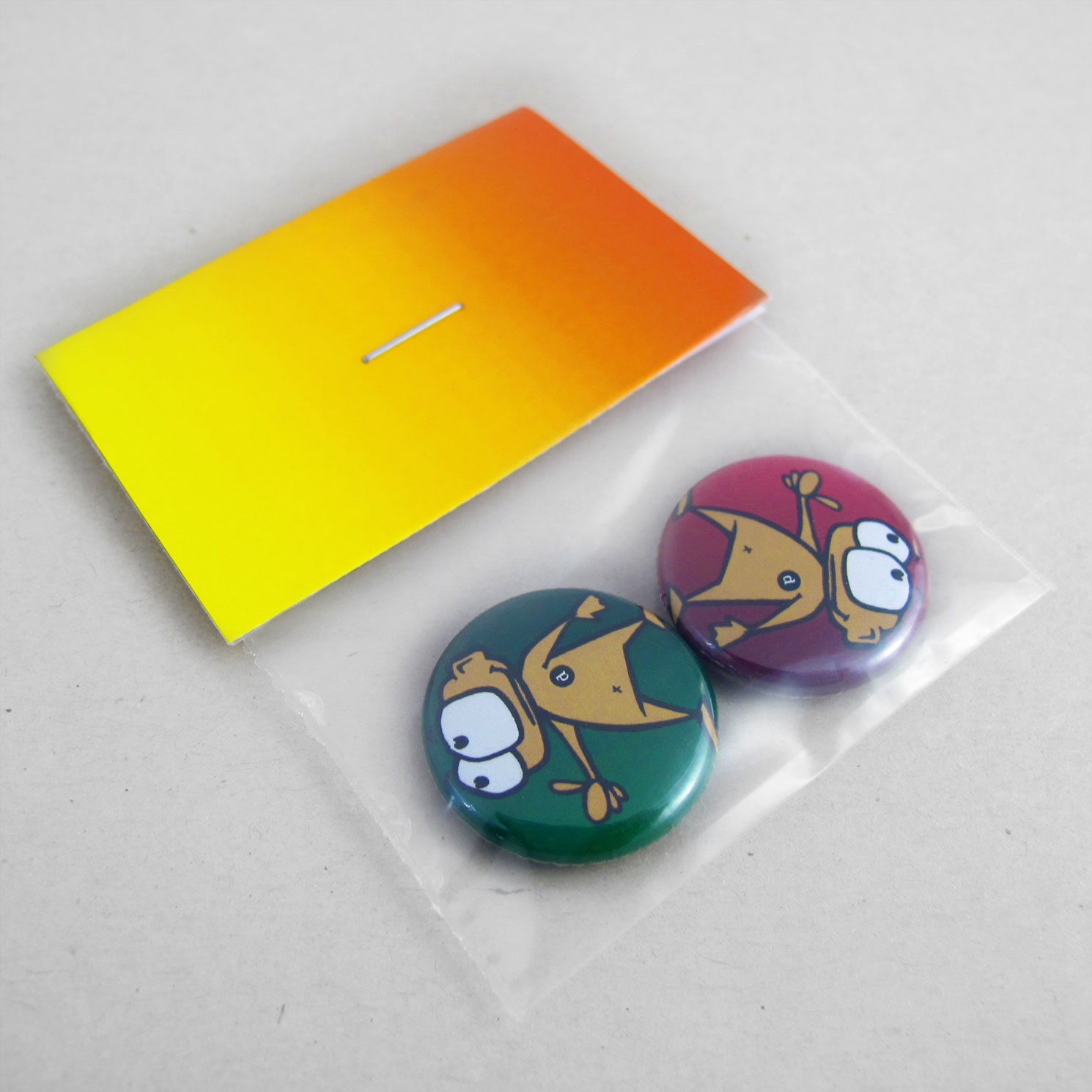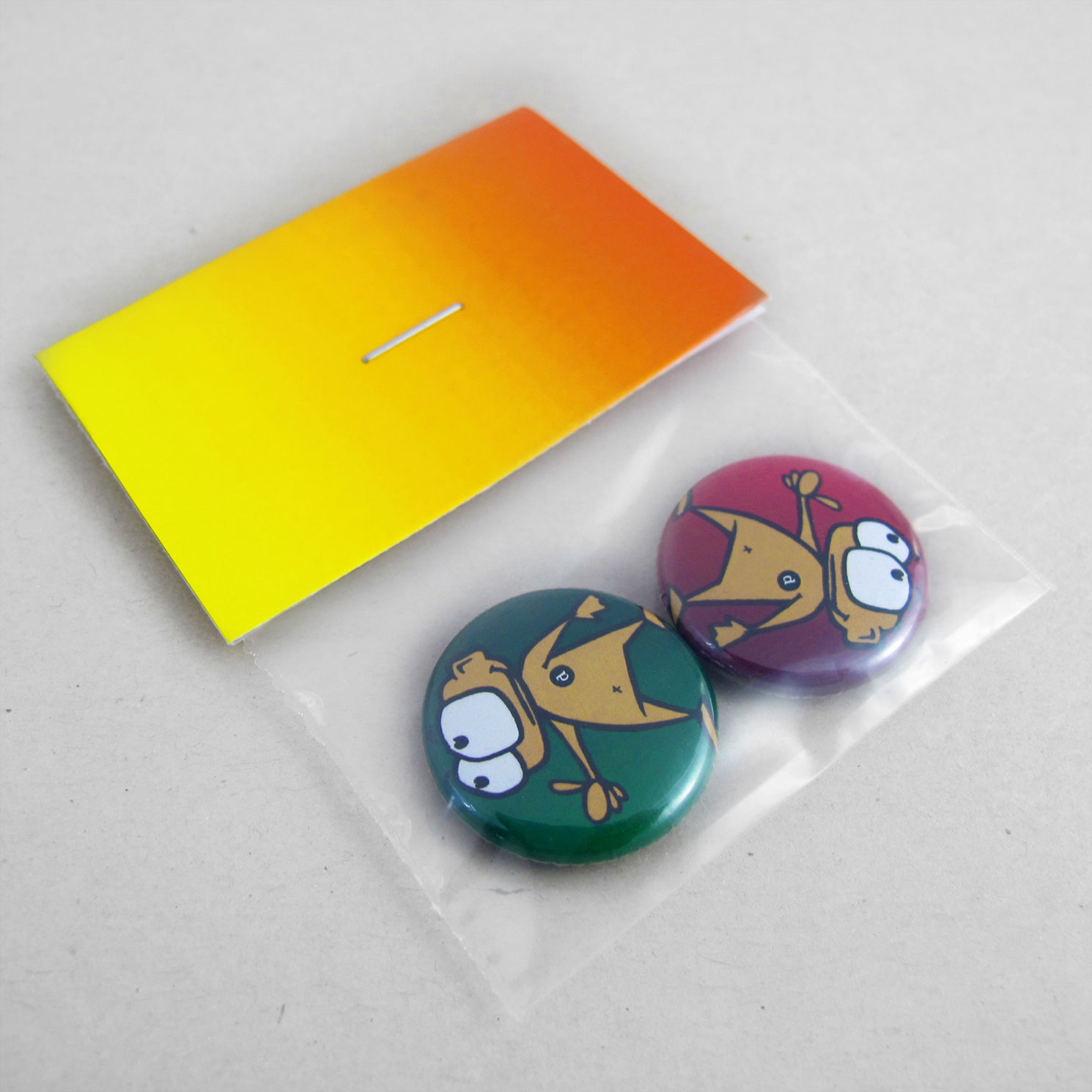 Set A:
The cardboard header for the buttonset A is available in 3 different sizes.
40mm x 62mm (+2mm Bleed)
50mm x 62mm (+2mm Bleed)
60mm x 62mm (+2mm Bleed)
Both sides can be printed individually.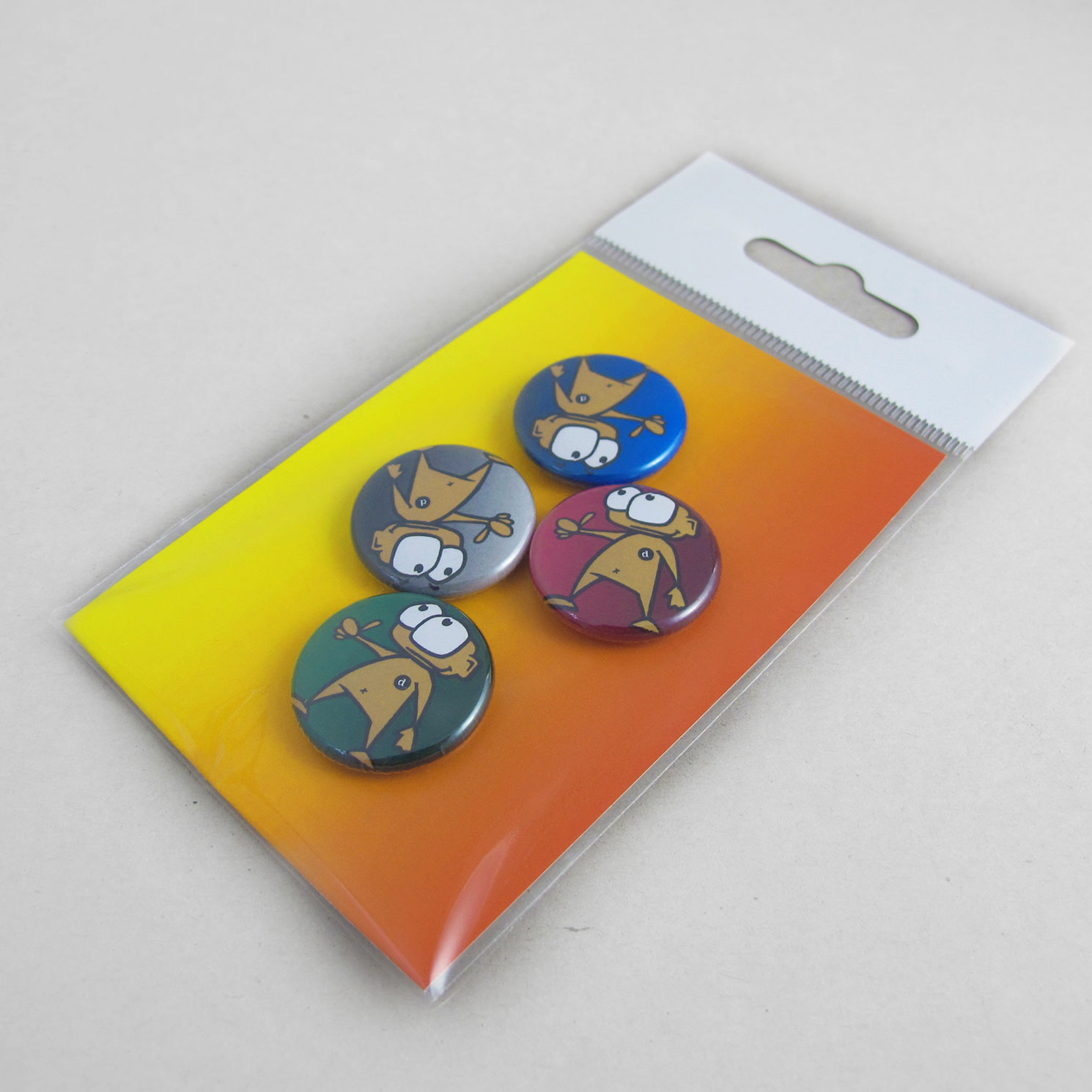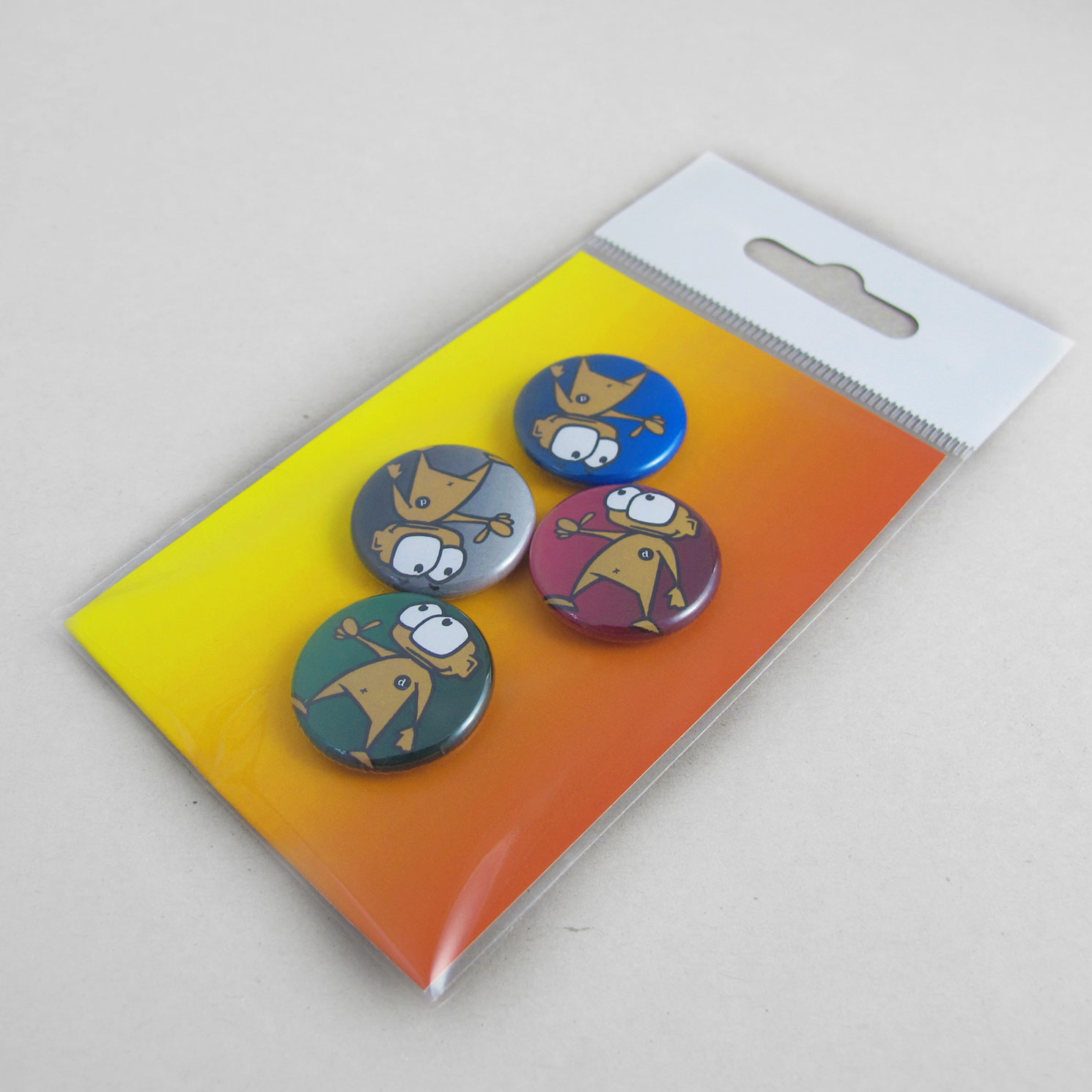 Set B:
The cardboard for our buttonset B must be 67mm x 97mm + 1mm bleed on each side.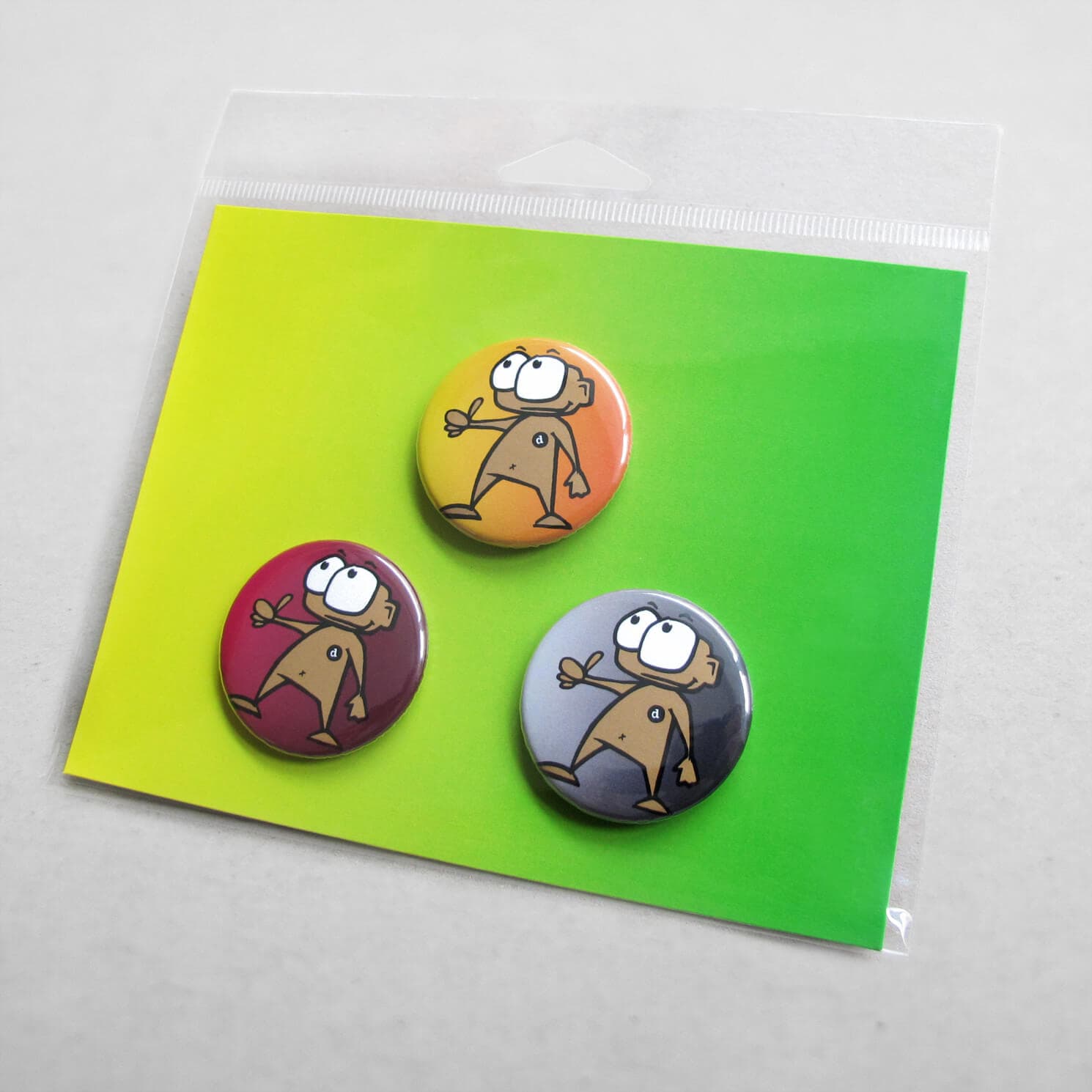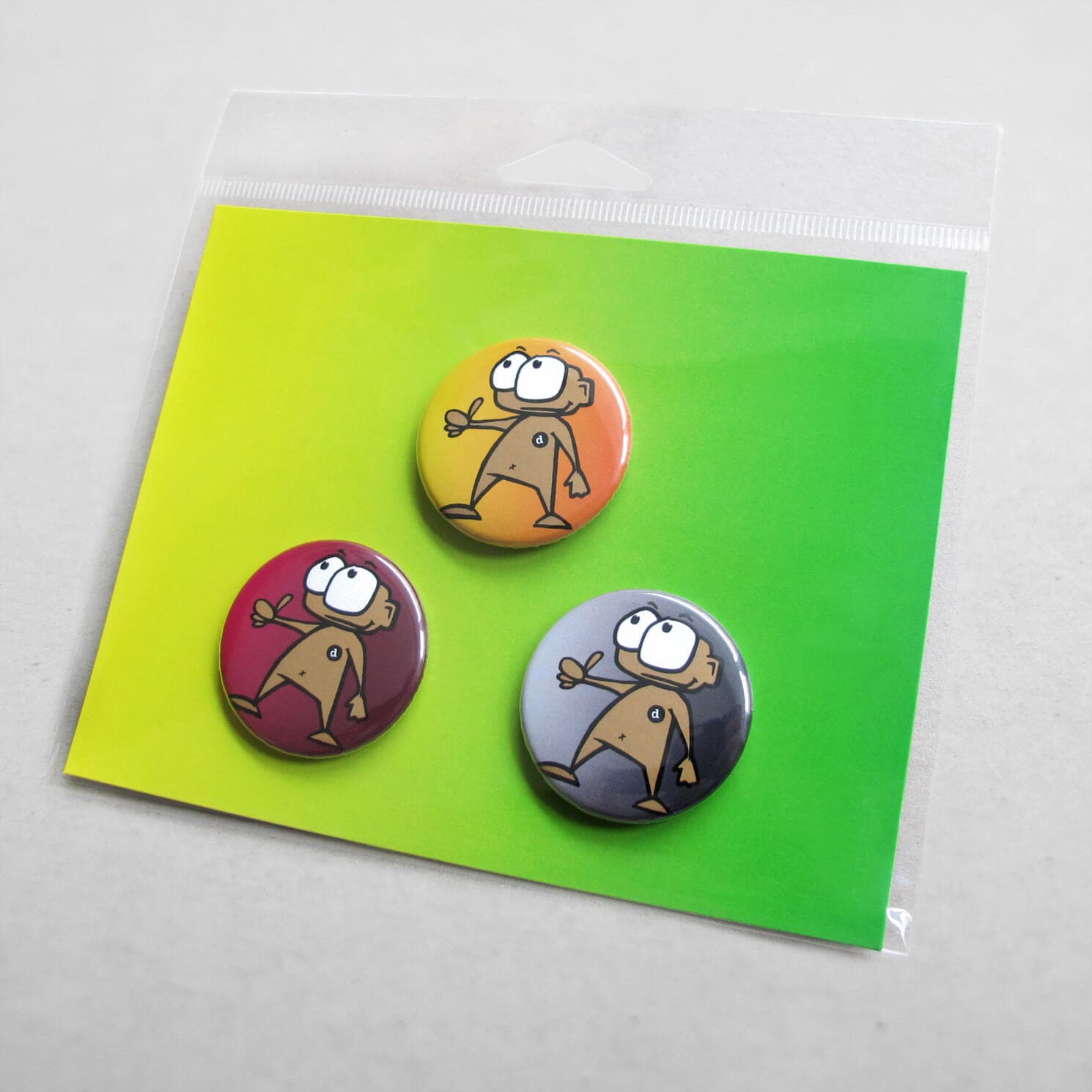 3er Buttonset 31mm & 37mm:
This set contains 3 buttons (31mm or 37mm/needle) with your custom designs (buttons & background). The position of the buttons is fixed. The cardboard size is 11cm x 14cm + 1mm bleed on each side.